A well-thumbed and tear-stained copy of Everything I Know About Love has been doing the rounds at OvH, so you can only imagine our excitement when we heard that not only does the book's author, Dolly Alderton, love OvH but she loves to write in her pyjamas.
Our year was made when our ultimate girl crush wrote us a poem to mark this Valentine's and it's earth-shatteringly beautiful. We hope you love it as much as we do.
Dolly wears the Olympia Ivory Marocain slip dress and Rosetti Beatrice at The Coral Room.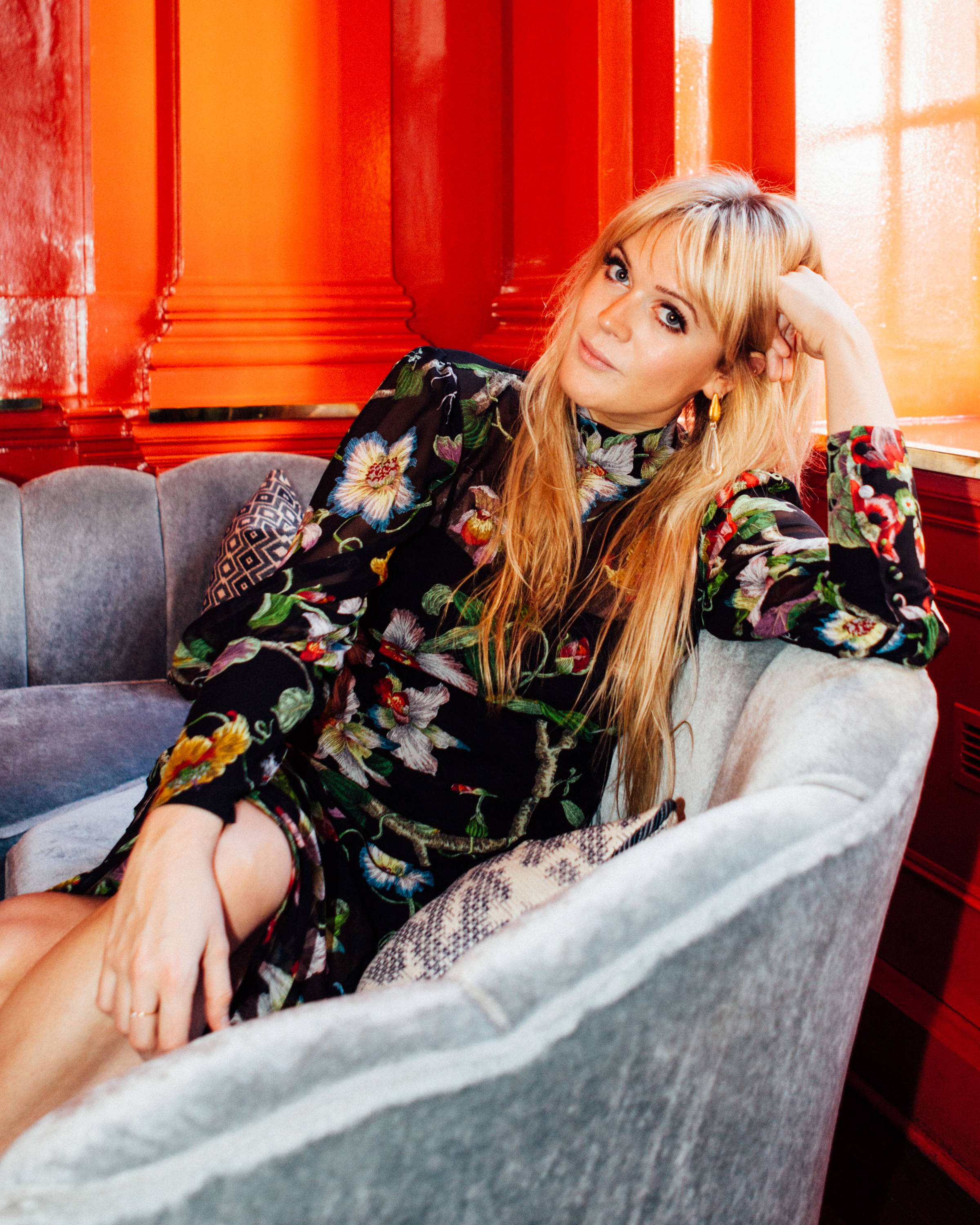 FOLLOW
Find out more about Dolly Alderton on her website, or head over to our IGTV now to hear Dolly read the poem aloud.
VALENTINE
A Poem by Dolly Alderton
I wake up next to you some mornings,
In the warm valley of your shoulder-blades
And I remember all the Boxing Days of the 90s –
Chocolate in the cupboard, a jigsaw on the table, a bicycle in the hall.  
It's hard to recall
The point of sleep
When all I dream of waits for me.
Centimetres are travel when I'm with you.
Your hand moving a mosaic-sized tile to the bottle-green board,
A triple word score.  
Your index finger scrolling left to right on a Sunday night,
Surely not Peep Show again.
The walk to the Co-op,
The run for the train,
I'd like to send a postcard from every stop on the way
And remember the entire trip
Of us.  
I like past you –
Your muesli of wild oats.
The little boy who slept with a plastic soldier
To help make him brave when he was older.
I like future you –
The silver hairs in your tombola.
I like the creases from that rollie a day,
Arranging the honey-beige of your face that way.    
I like you in the garden, I like you fixing the remote,
I like you kneeling on the floorboards, fastening up a duffle coat  
On someone two-foot-tall with your eyes
Before we leave for bonfire night.
I like you now –
Pronouncing "ascertain" wrong.
Talking about the future of Cuba,
Talking about unsalted butter,
Talking about the meaning of the light fandango in the song.
Preferring my tummy to any memory foam and slat,
Telling me the LRB is an expensive table mat.  
Kissing my uneven nose
And pearly scars
And bony toes.
Star-gazing at constellations of freckles,
Finding the river source of my tears.
Reminding me of what I knew to be true –
About jam on scones,
About human cashiers;
That you were on your way to me
For all those years.