The Silver Screen Dream
Collection
The 20s never ended. Our vision of the vanished glamour from an era that indulged. It's time; take your place in the silver screen dream.
This season, we exude a new level of luxurious glamour. Proudly decadent, the glamorous drape of Olivia von Halle silk channels the statement dressing of our favourite starlets. Mischief-making and seductively soft, the Silver Screen Dream collection will have you in raptures.
"Glamour is what I sell, it's my stock-in-trade."
|
Marlene Dietrich
From the era where the phrase 'Hollywood royalty' was coined—just as the magic of stardom and the new frontiers of style were colliding. More was always more, a dictum Olivia von Halle embrace this season with delight; blooming gardens, serpent motifs, skies of cranes, and velvet palms among the imprints of our ode to the lasting spectacle from Old Hollywood.
Why has the deafening roar of the 20s endured? The spectre of modernity was the engine of excess; this is, after all, the era in which F. Scott Fitzgerald coined the term 'The Jazz Age'. The tempo of the times was set by the empowered glamour of its most flamboyant characters; the stars who defined stardom as we know it.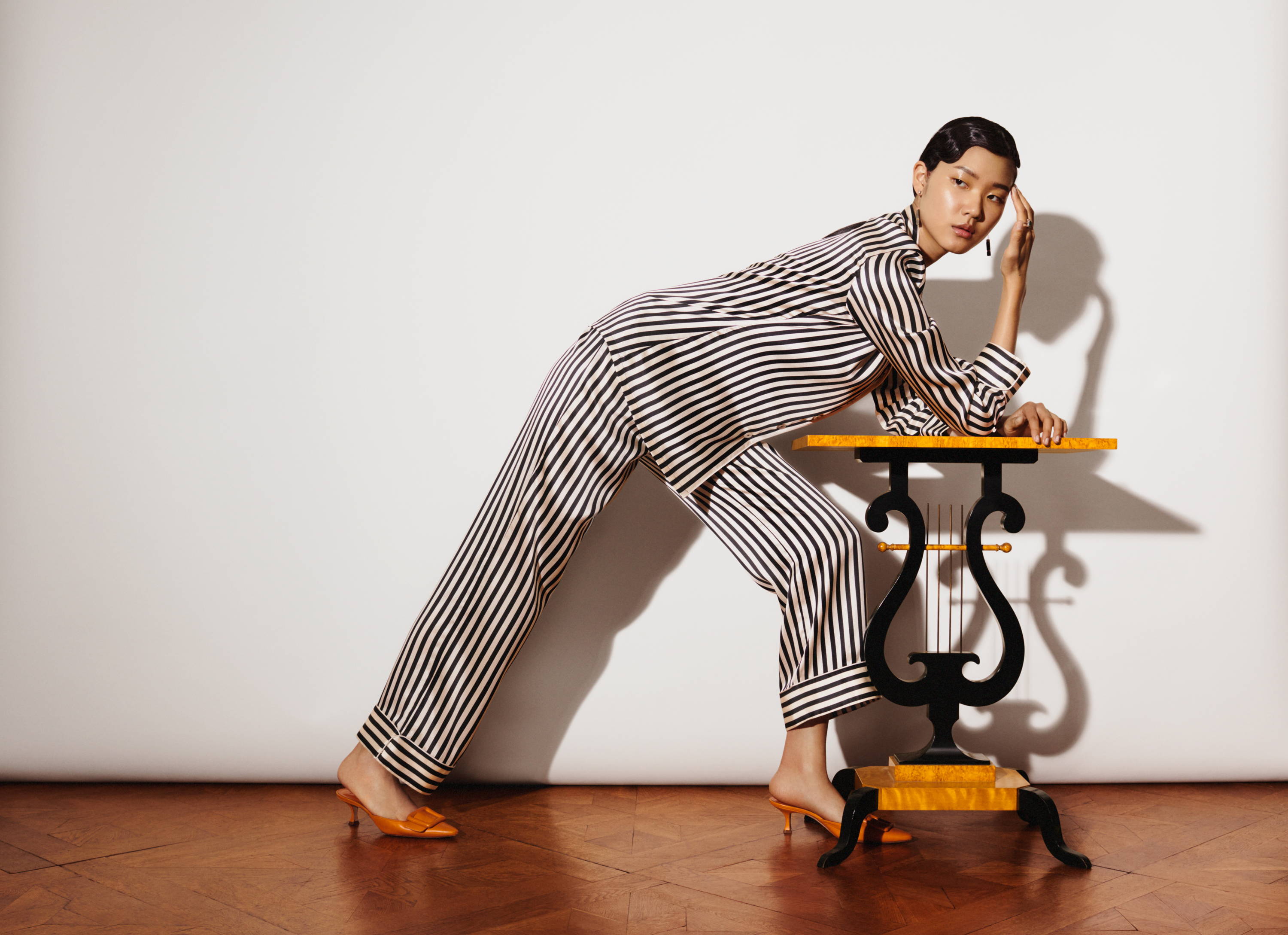 At-home dressing was every inch the spectacle as seen on the forty-foot screen—actresses who knew their escapades were no secret, so might as well look brilliant as they went about them.
Want to escape the world at large? Turn to the silver screen. In Olivia von Halle, you're always ready for your close-up.
Photography
JOYCE NG
Styling
NELL KALONJI
Starring
HYUNSER PARK