The Making of The Cabaret Collection
All through the Cabaret Collection, the verve, colour, and sophistication of our craftspeople are felt. These are the stylists of the spectacle, the makers of magic, the craftspeople of the cabaret.
Dive into their world, and uncover every chapter of the story behind our most razzle-dazzle collection to date.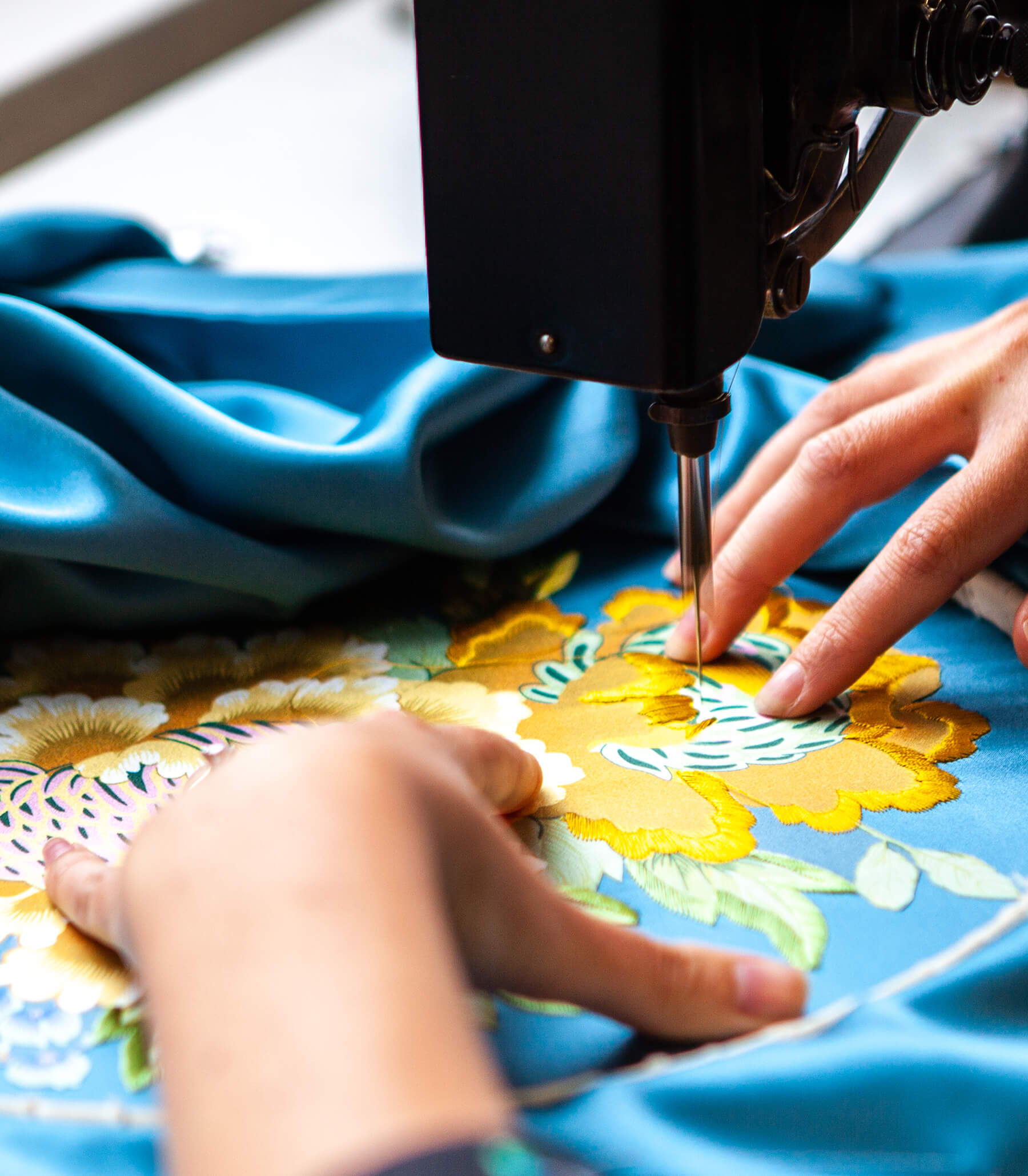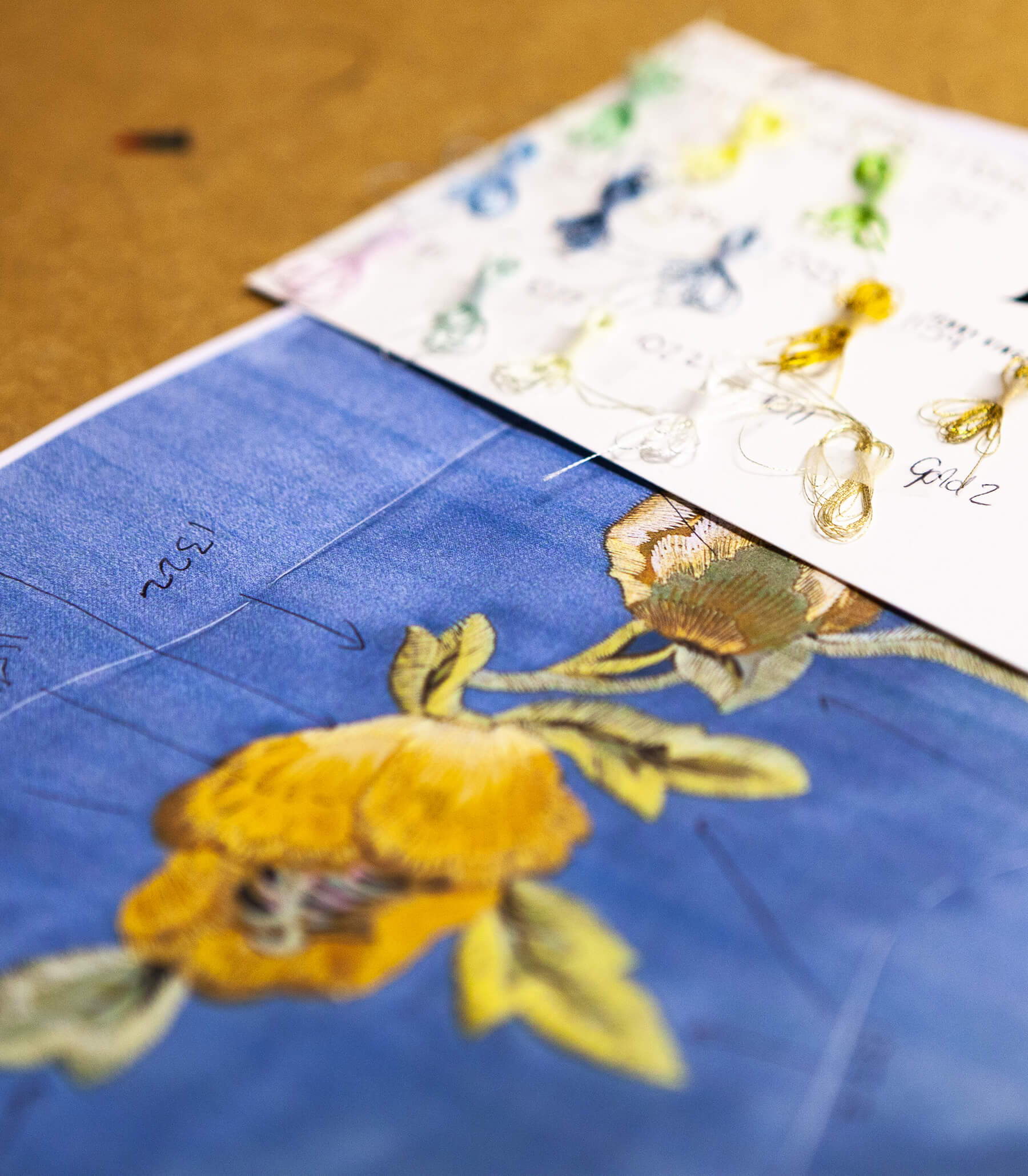 The floral motif for this collection was
inspired by a vintage upholstery fabric.
To create our 'Cabaret' embroidery, each floral motif is delicately cut out and attached onto the garment paper pattern pieces. These are then laid carefully onto the fabric where every detail of each motif is painstakingly traced onto cling film. The embroidery is then skilfully stitched directly through the clear film, onto the silk. Once completed, steam is applied and the film disintegrates, revealing the beautifully intricate floral embroidery.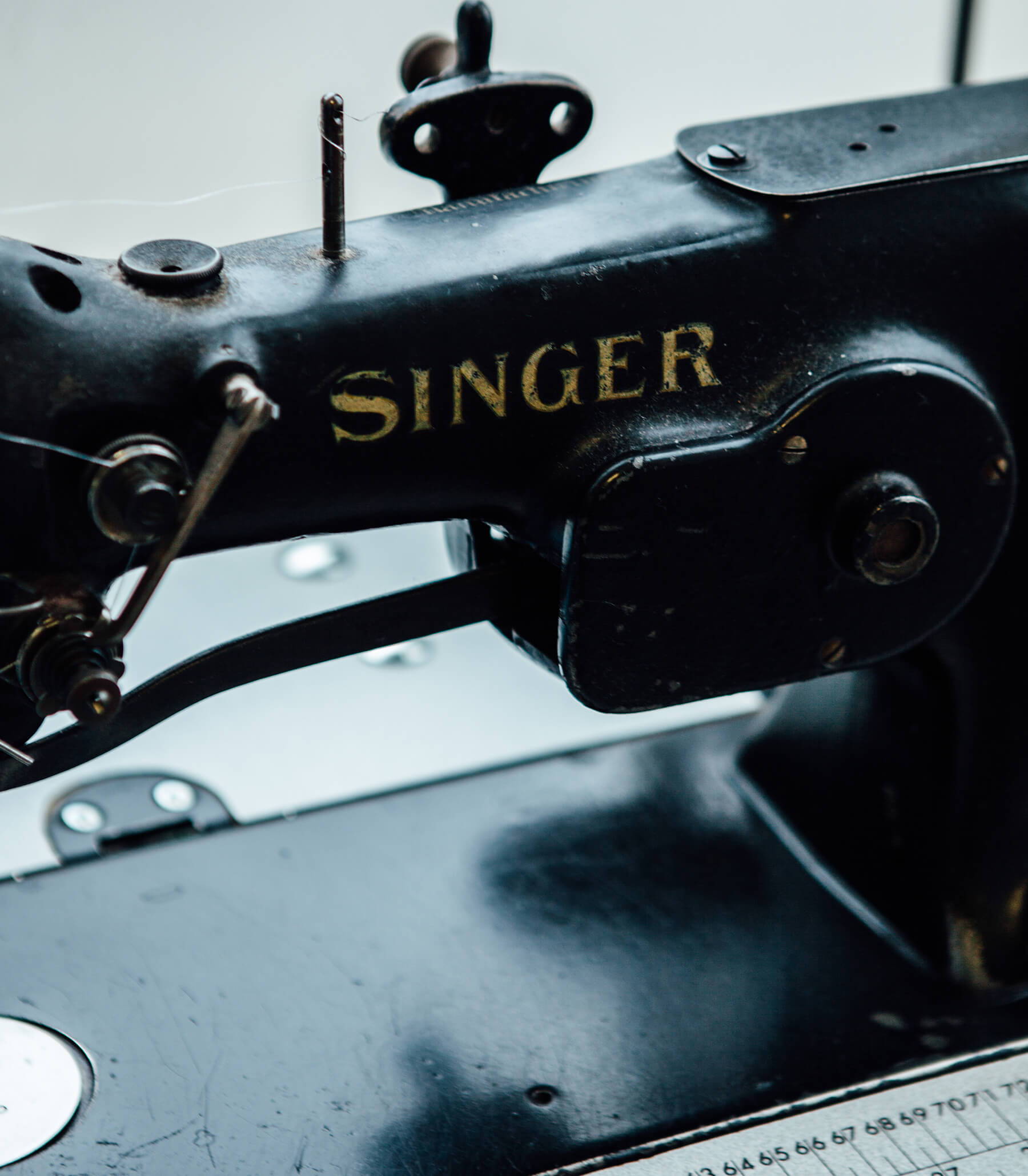 Our threadwork pieces are all
embroidered using an old Irish singer machine.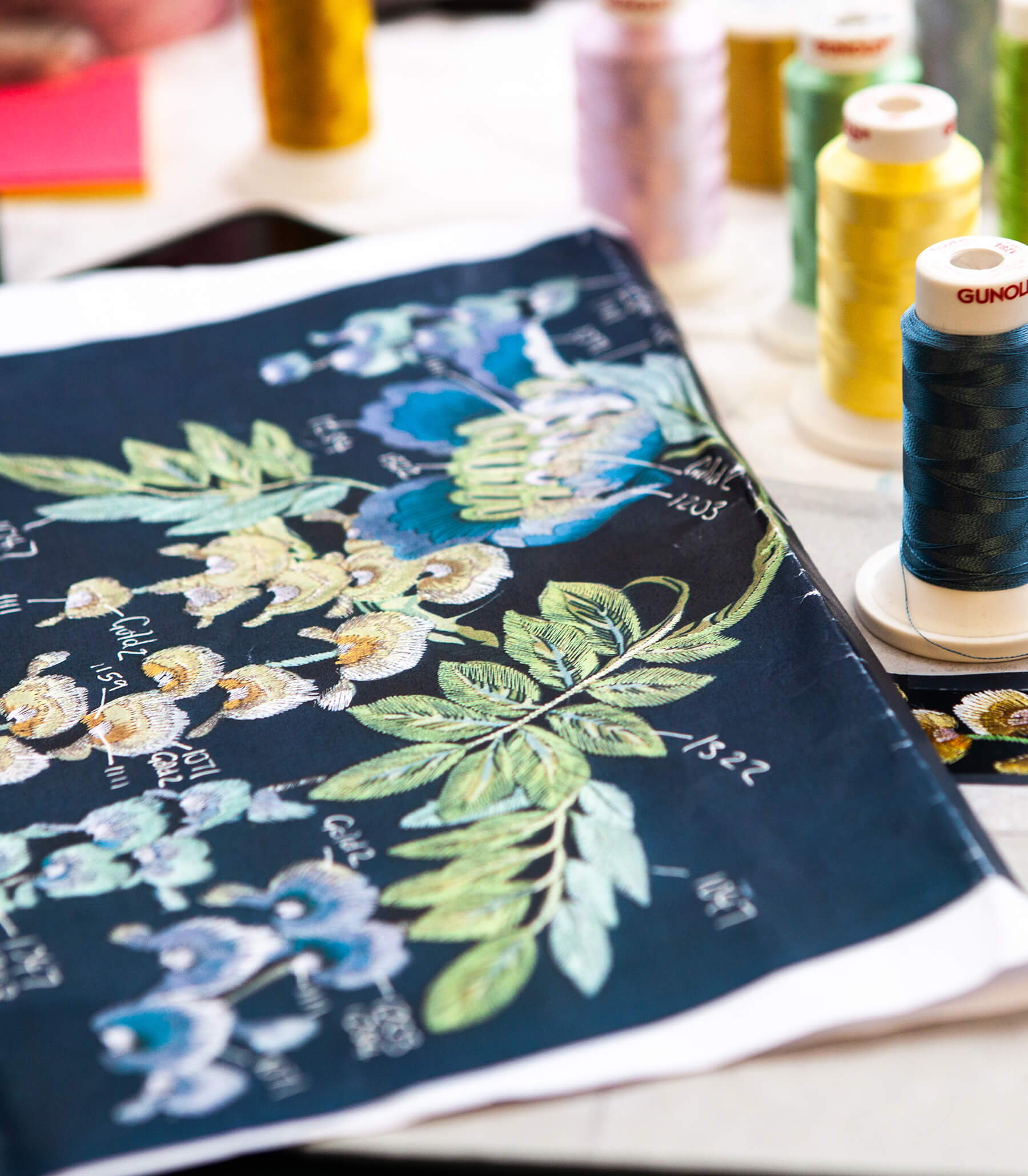 To create our 'Baronet' embellishment, the floral motifs are redrawn, translating them from a print artwork into a template that the embroiderers can interpret, with a key provided to each size and colour of sequin. These garments are all embroidered by hand, and each sequin is expertly sewn directly onto the velvet.