Stylist and Personal Shopper Bettina Looney does it better. From subtle layering to statement attire, Bettina's unique brand of haute glamour is the siren call for her cult following, who attend to her artfully mastered eye for everything Epicurean.
Who better to call on then, for an expert guide of the pieces to gift this season and beyond? Join us for a personal shopping session with Bettina, as she shares her favourite pieces from the collection and brings to life the dangerously luxe glamour of the Silver Screen Dream.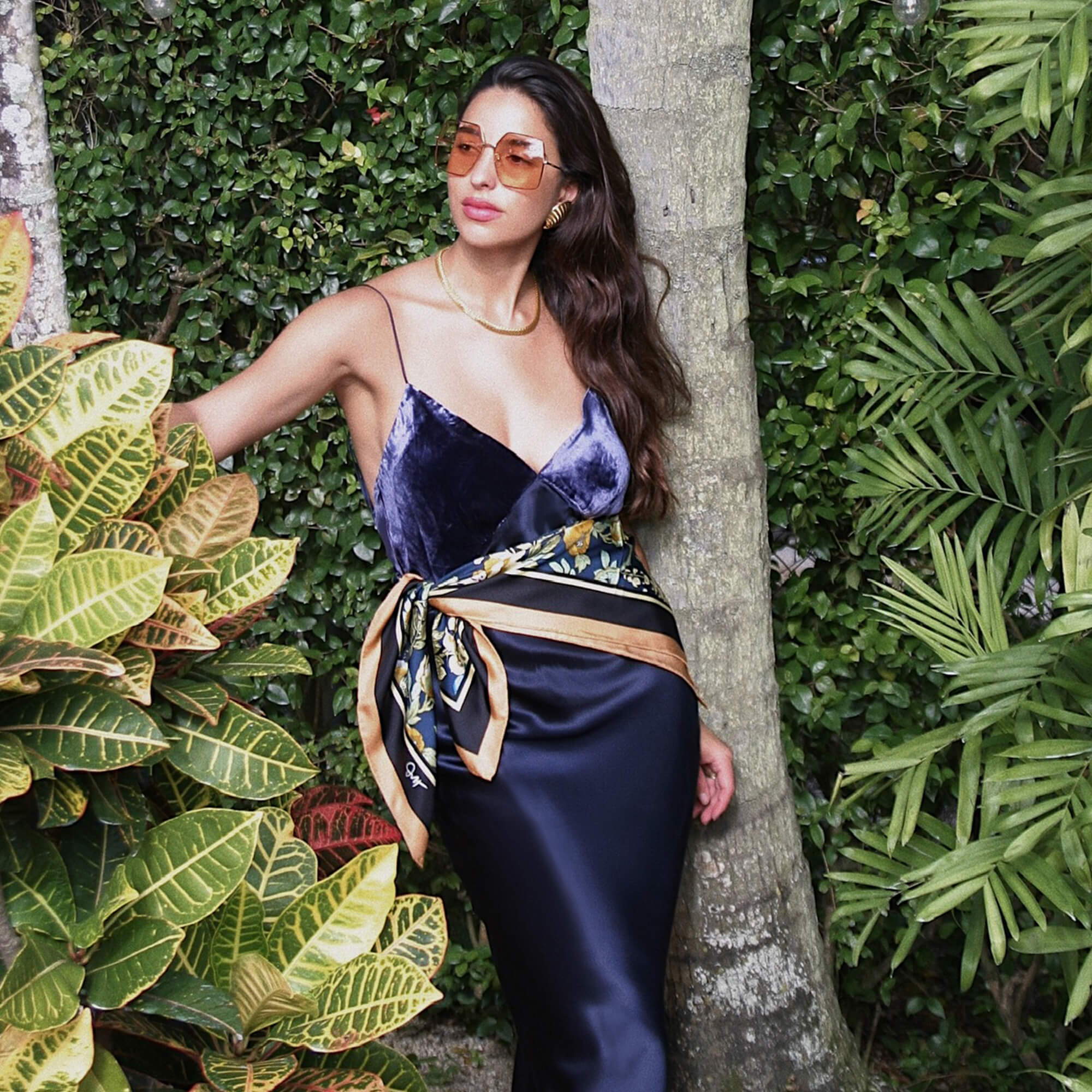 THE ISSA HOLLYWOOD
'I love the beautiful cut and old-Hollywood silhouette of this simple slip dress. The midnight blue silk catches the light beautifully. A timeless, elegant piece for any wardrobe.'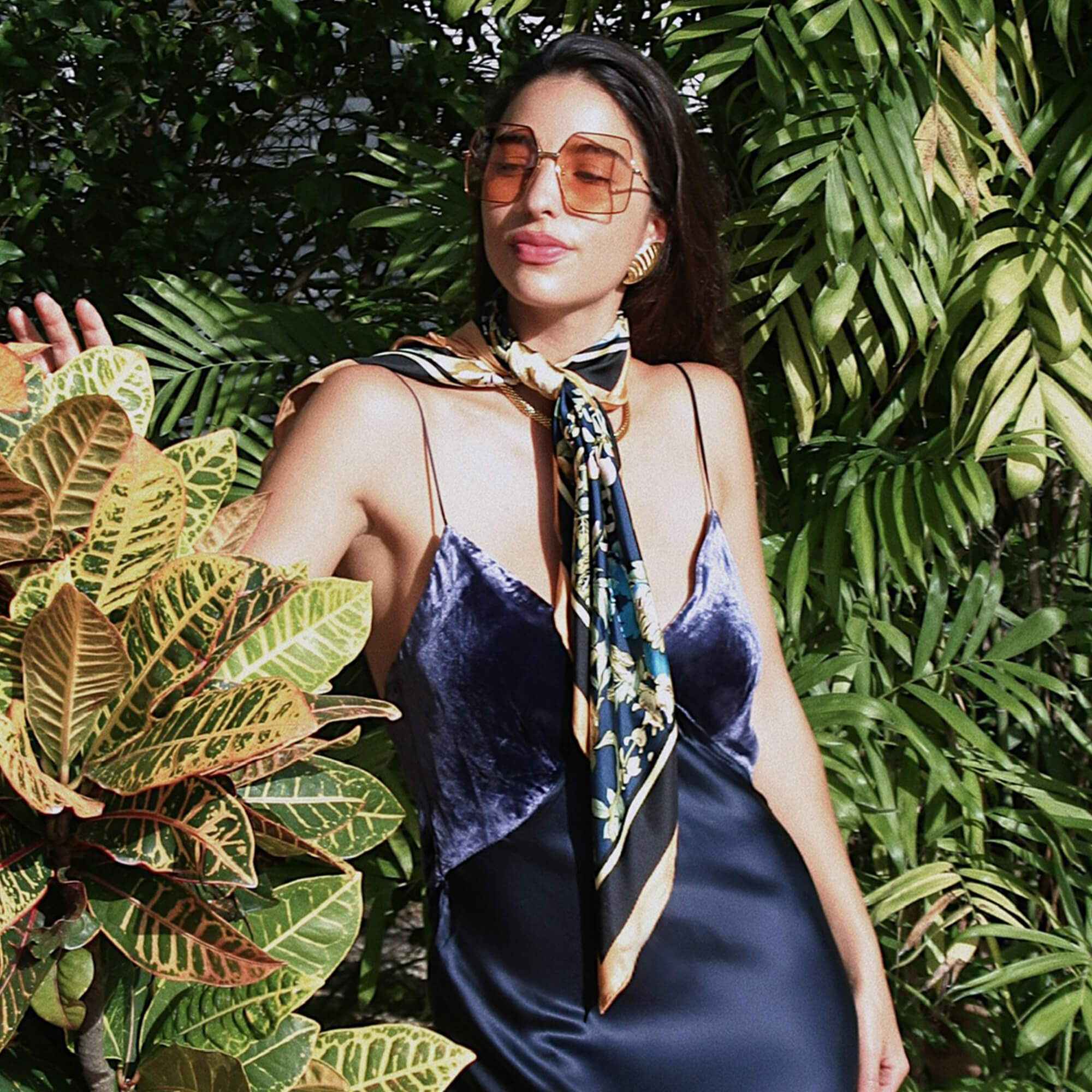 THE LILIBET DEBAUCHERY
'The perfect accessory and a great gift for the holidays. I like to style mine on the handle of a handbag, as a headscarf, around the neck, or tied around the waist of a gorgeous OvH silk slip dress.'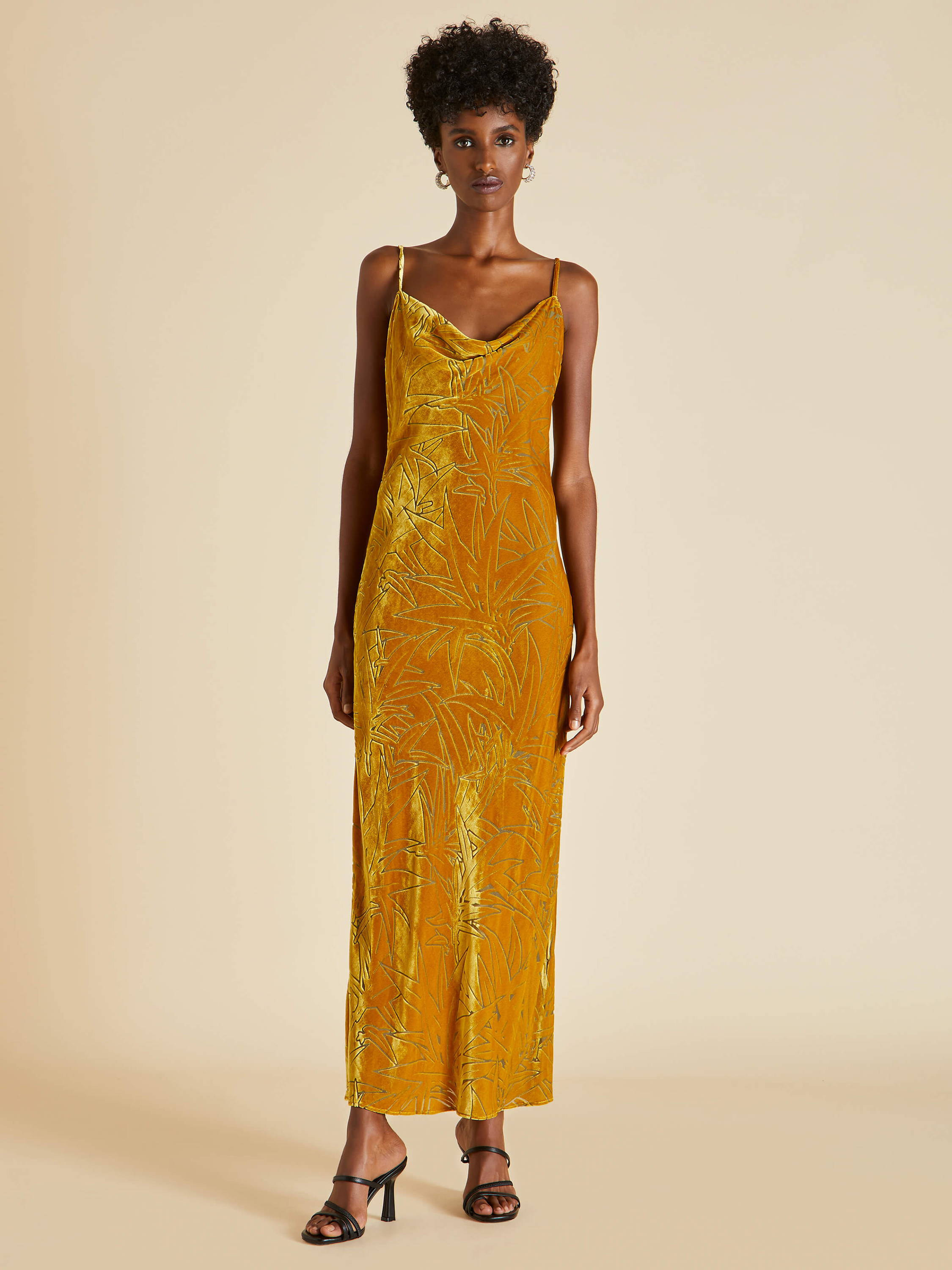 THE BIBI LEAF
'Stand out at any Christmas cocktail party you go to! I love the beautiful velvet with old-Hollywood devoré detailing. Simple but so flattering and in the most striking mustard yellow tone.'
THE LILA ZEBEDEE
'The perfect gift this Christmas - who wouldn't want to open a pair of beautiful silk pyjamas with such a fun print on Christmas morning?'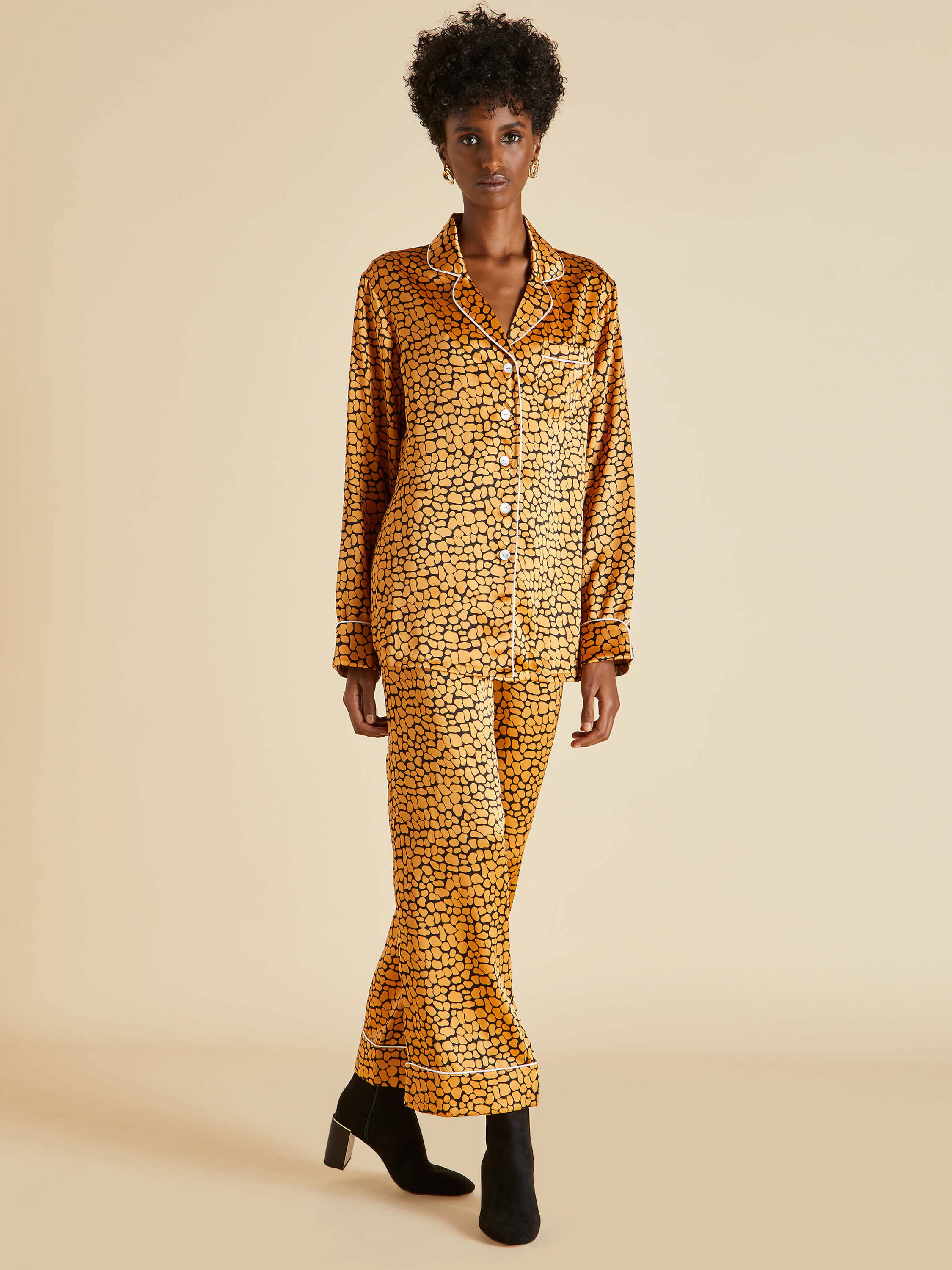 THE LILA JINX
'The beautiful burnt orange colour and pattern make this the perfect silk pajama set for a cosy night in, or dressed up with a tuxedo trouser and elegant heel for a dressed up dinner.'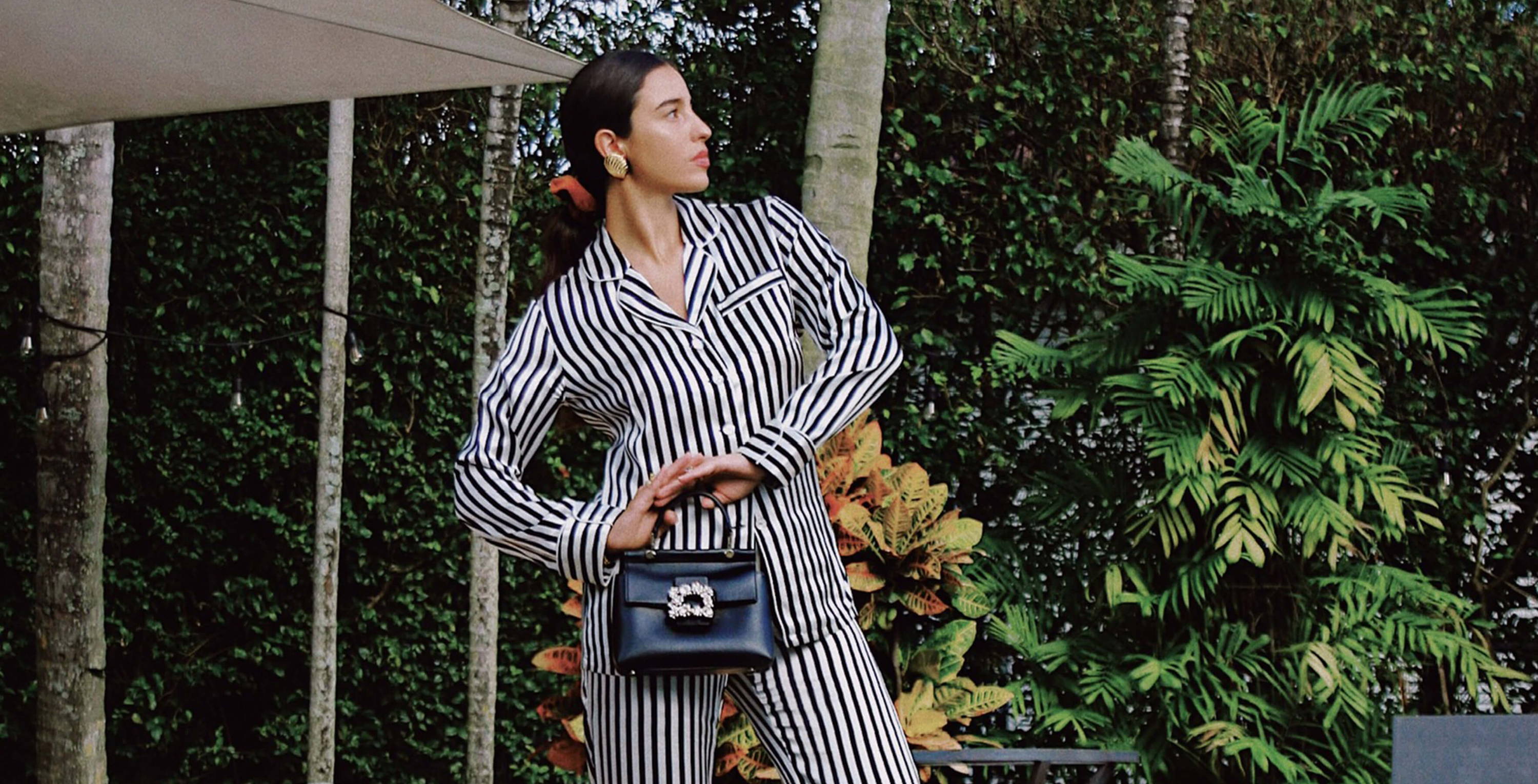 THE LILA NIKA
'Another timeless classic, ever flattering monochrome stripes - wear the pieces together, or as separates. Three outfits from one look!'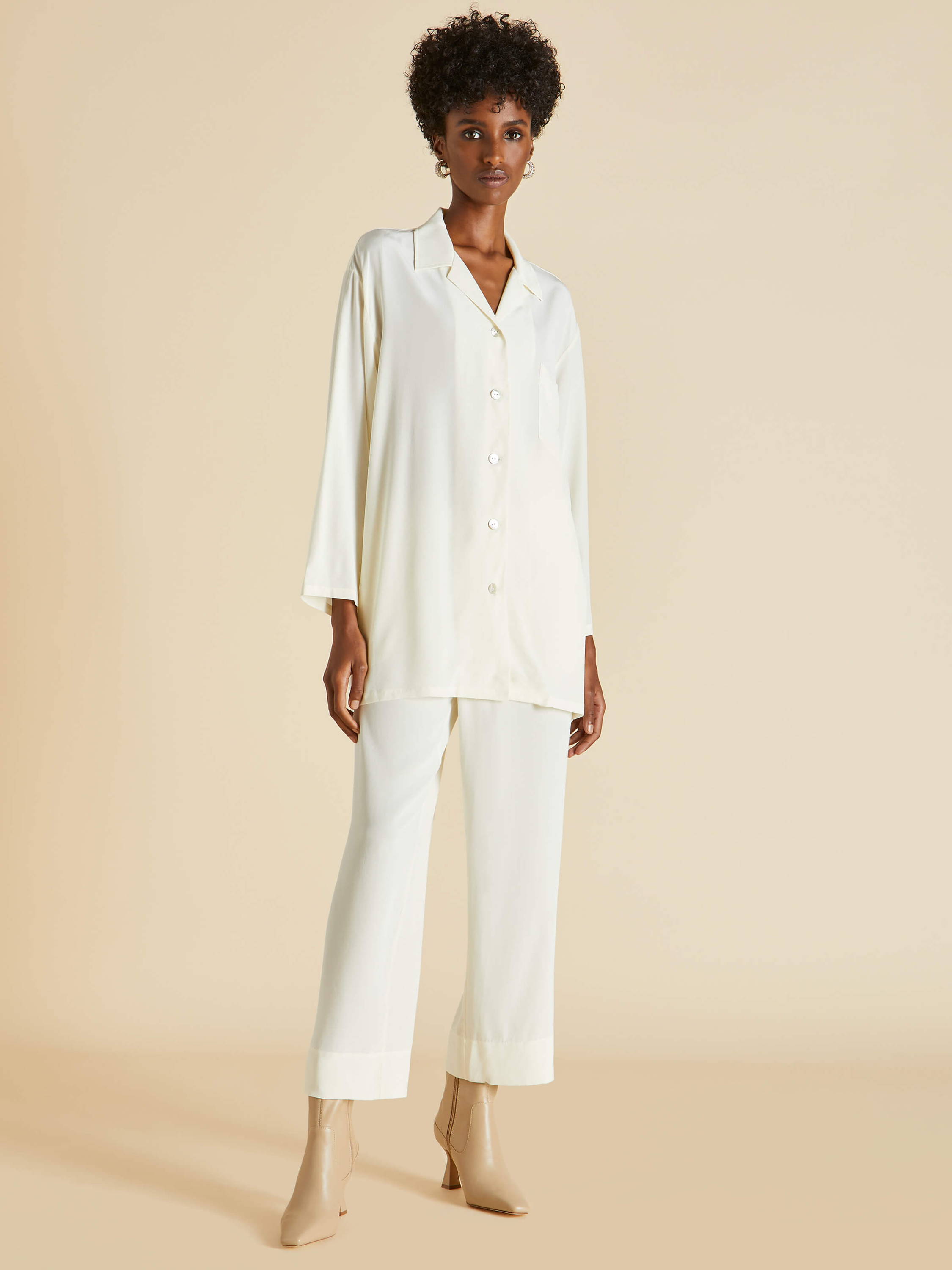 THE CASABLANCA CREAM
'The ultimate chic loungewear set in a gorgeous cream tone - super comfy and effortlessly chic. '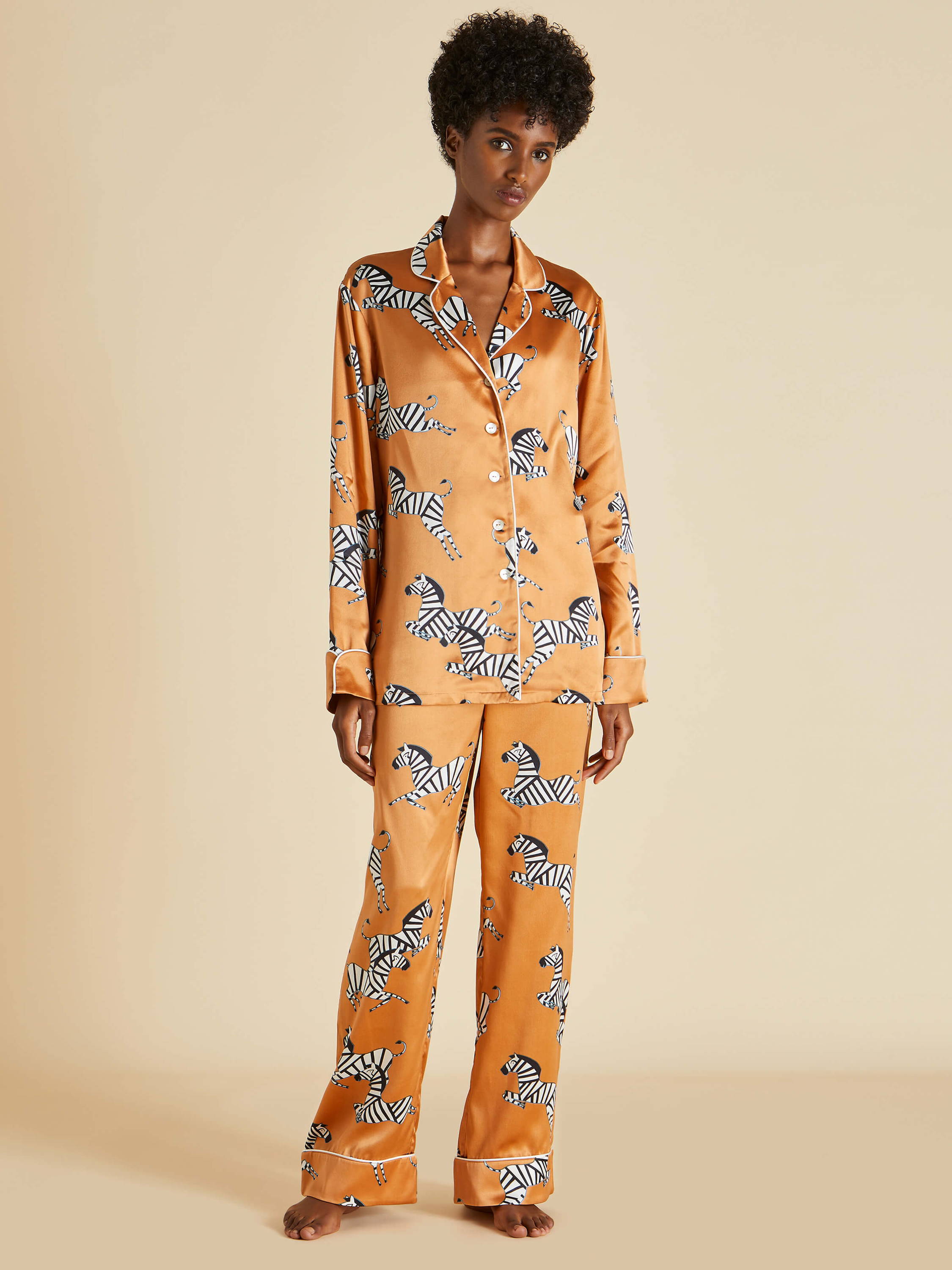 THE LILA ZELDA
'Another beautiful orange tone from the new OvH collection. Perfect against olive skin tones. It's a beautiful set to wear on a special occasion such as Christmas morning. '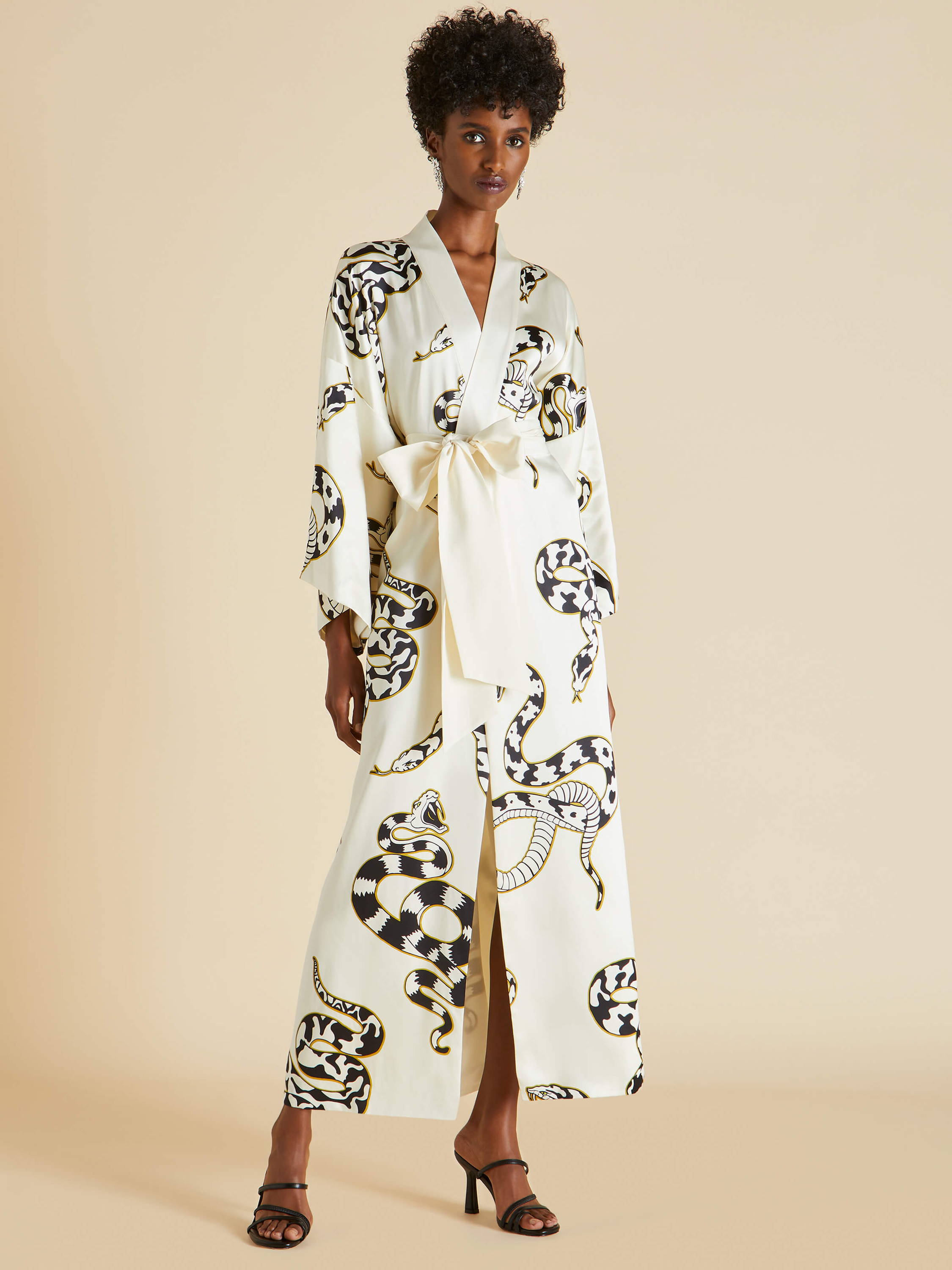 THE QUEENIE SASSOON
'The ultimate silk robe - pair with the matching pajama set for a completed look, wear as a dress for a chic evening at home or layer over a t-shirt and jeans for a relaxed day look.'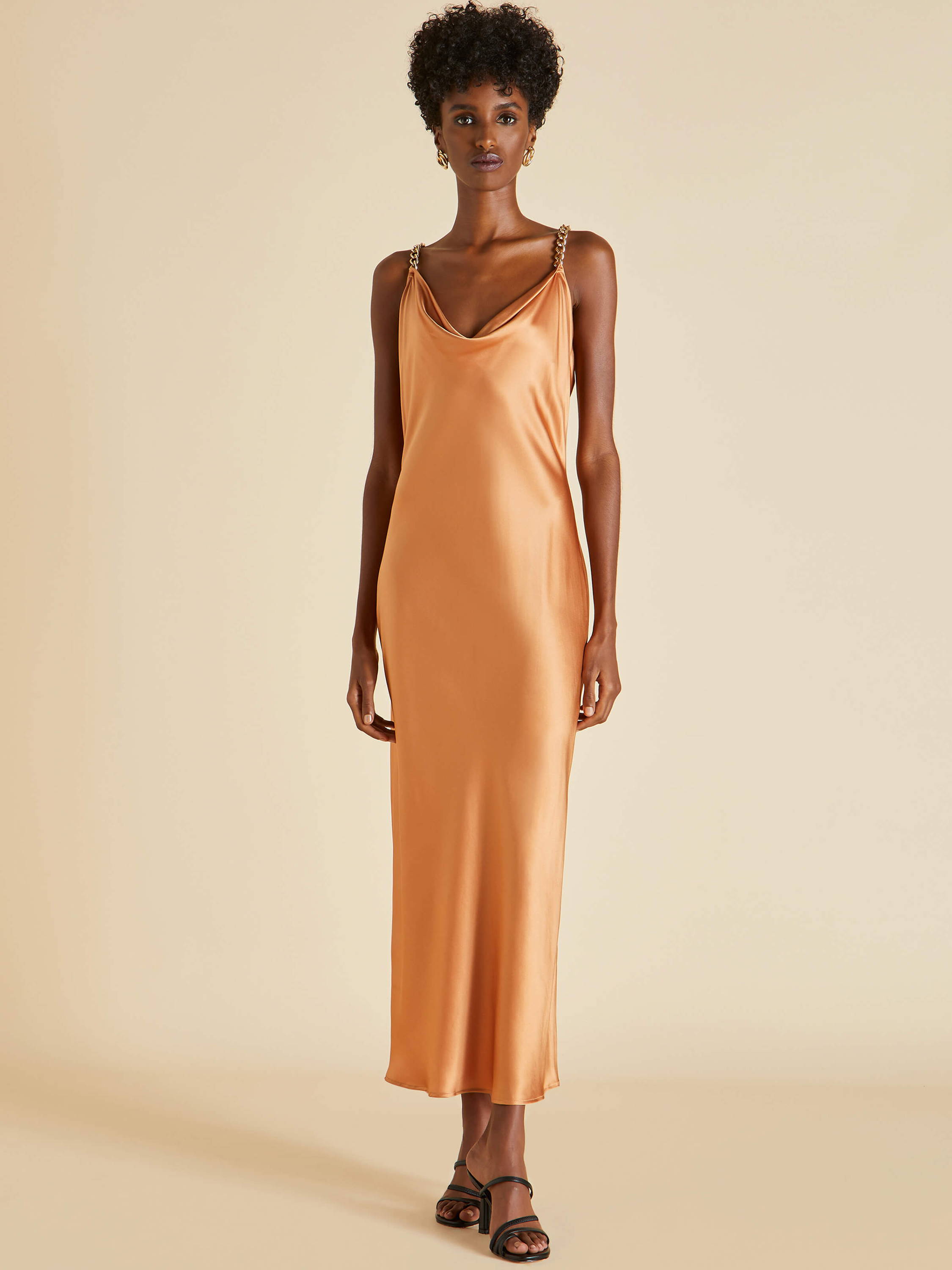 THE BIBI COPPER
'Love this chic slip dress, the statement shoulder chain detailing make this the perfect cocktail dress.'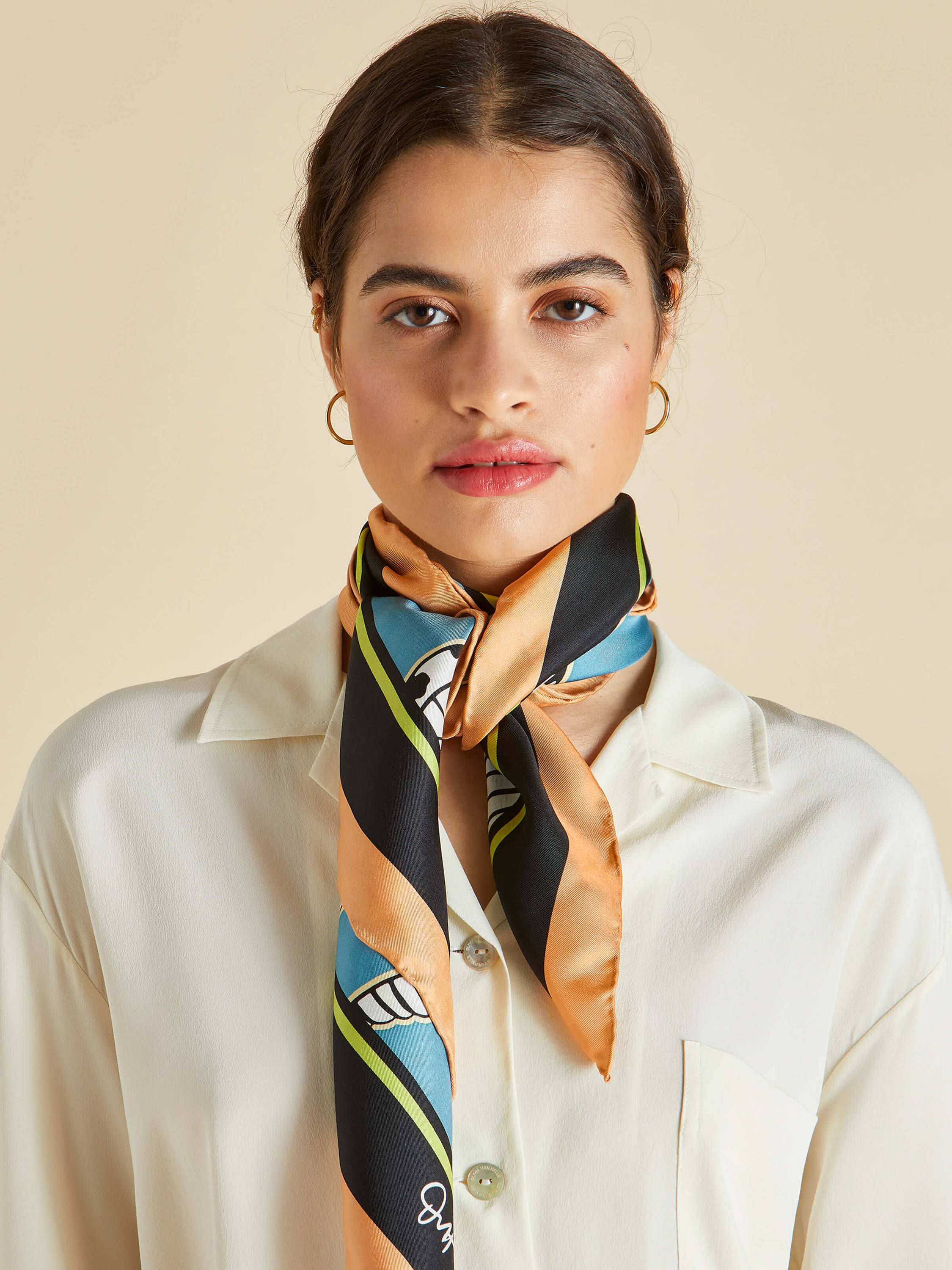 THE LILIBET SHIDAIQU
'I love the monochrome snake print against the striking blue and orange tones - the perfect signature piece from OvH'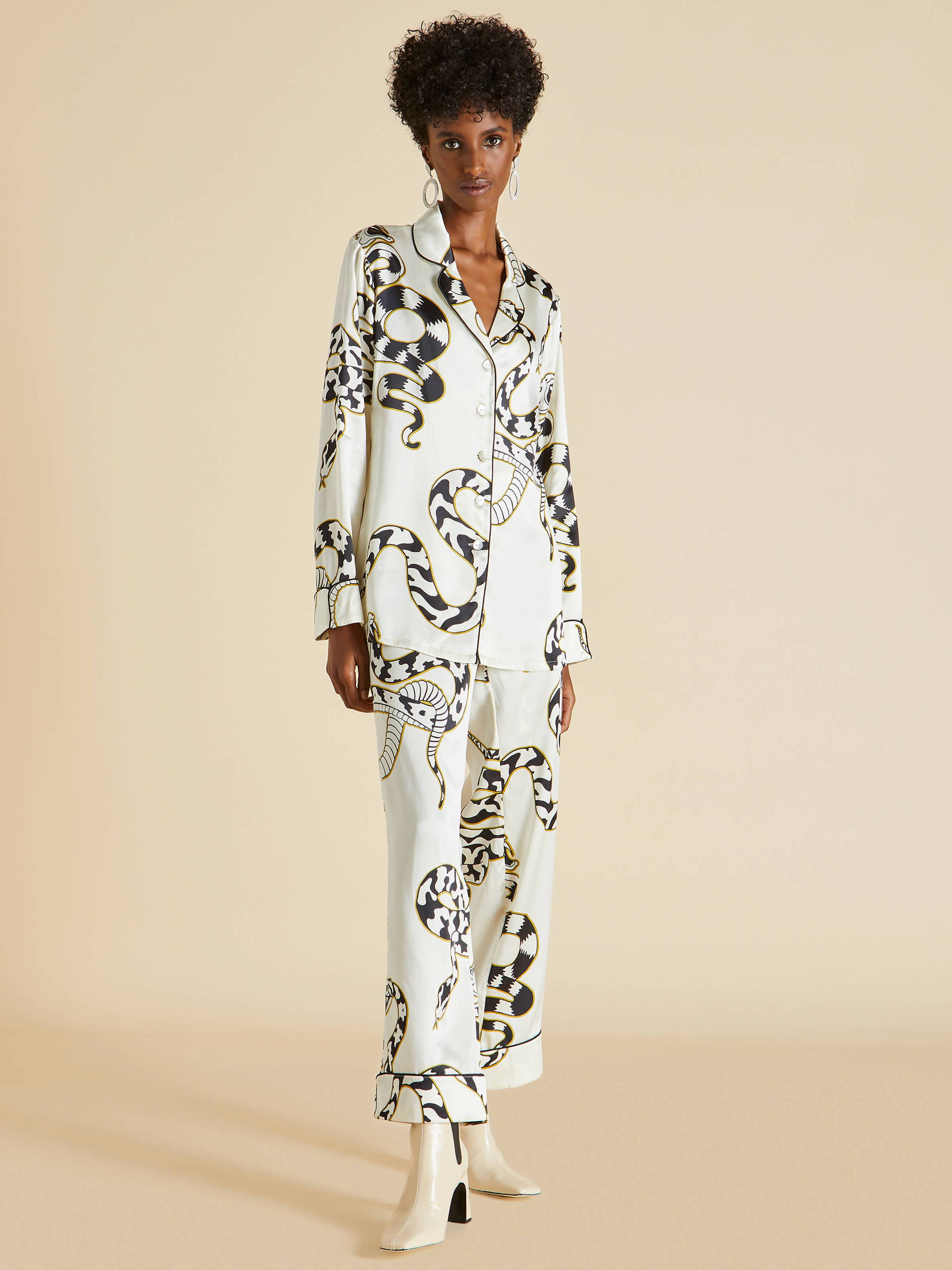 THE LILA SASSOON
'I love the striking, abstract snake print on this set of pyjamas. The black piping and mother of pearl buttons give the most elegant finish too.'
Shop Bettina's edit in full now.