The surreal visions of London-based photographer Joyce Ng create a new vocabulary of their own—joyful, dreamlike, and wholly original. Blending the uncanny and the everyday with a masterful eye, Joyce has become one of the industry's most in-demand talents, with her work appearing in the likes of The Gentlewoman, Luncheon Magazine, Nowness, and Document Journal.
For the first instalment of our new Dreaming On editorial series, Olivia von Halle asks Joyce, who lensed our latest collection, for her insights and inspiration.
Do you have any unfinished (/unrealised) projects you want to make?
To photograph the staff of my favourite breakfast bistro I grew up going to in Hong Kong. They have a signature bad attitude, which I fall in love with again and again.
Where do you see yourself ten years from now?
Working in food with my best friends, merging our Hong Kong and Lebanese culinary upbringing. We started having second thoughts as it is more apparent than ever most governments do not care about independent businesses.
Would you want to be anyone else? If so, who?
No, it would just be unhealthy for me to desire that instead of self growth.
Where do you go when you want to find yourself?
Hong Kong. Practically anywhere in Hong Kong, I feel most myself.
What's something you believed when you were young you don't believe anymore?
I believed being an air stewardess was the dream job. I could not afford to disrupt my hormones or circadian rhythm.
Which women, growing up, presented a version of femininity that you held dear, that you looked at and thought; 'that is a real woman'?
Zhu Yingtai from the Chinese legend "Butterfly Lovers". She disguised herself as a man in order to attend school, where she met the love of her life. It has a tragic ending, something I was inclined to as a child.
How do you express yourself, outside of work? What are projects, passions, and pleasures that we might not know, or assume, about you?
Cooking without recipes.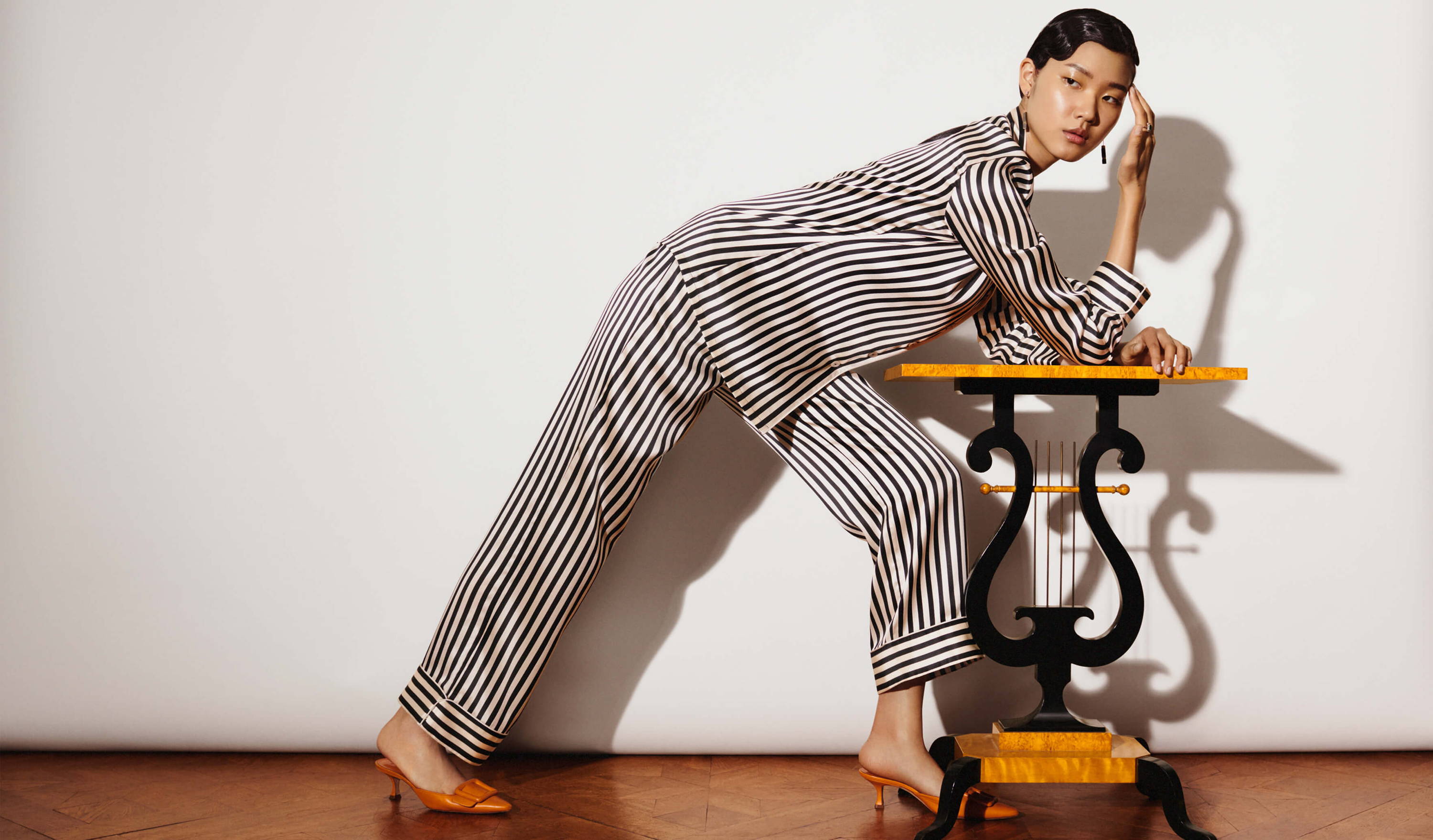 Which projects of yours have meant the most to you, and why?
The ones where collaborators actually told me when they were not keen on something and challenged me - when it is not a one-way conversation.
Which versions of womanhood are you seeking to amplify and depict in your work?
I don't think much about womanhood. The moment you overthink that, you put womanhood in a box and have to somehow justify your work in terms of politics.
What's next?
This is all an ambition. But here is the shaky plan. Beirut to spend New Years with my second family. China for a project. And home for Chinese New Year. I miss my family, the chaos and the horrible humidity too much.