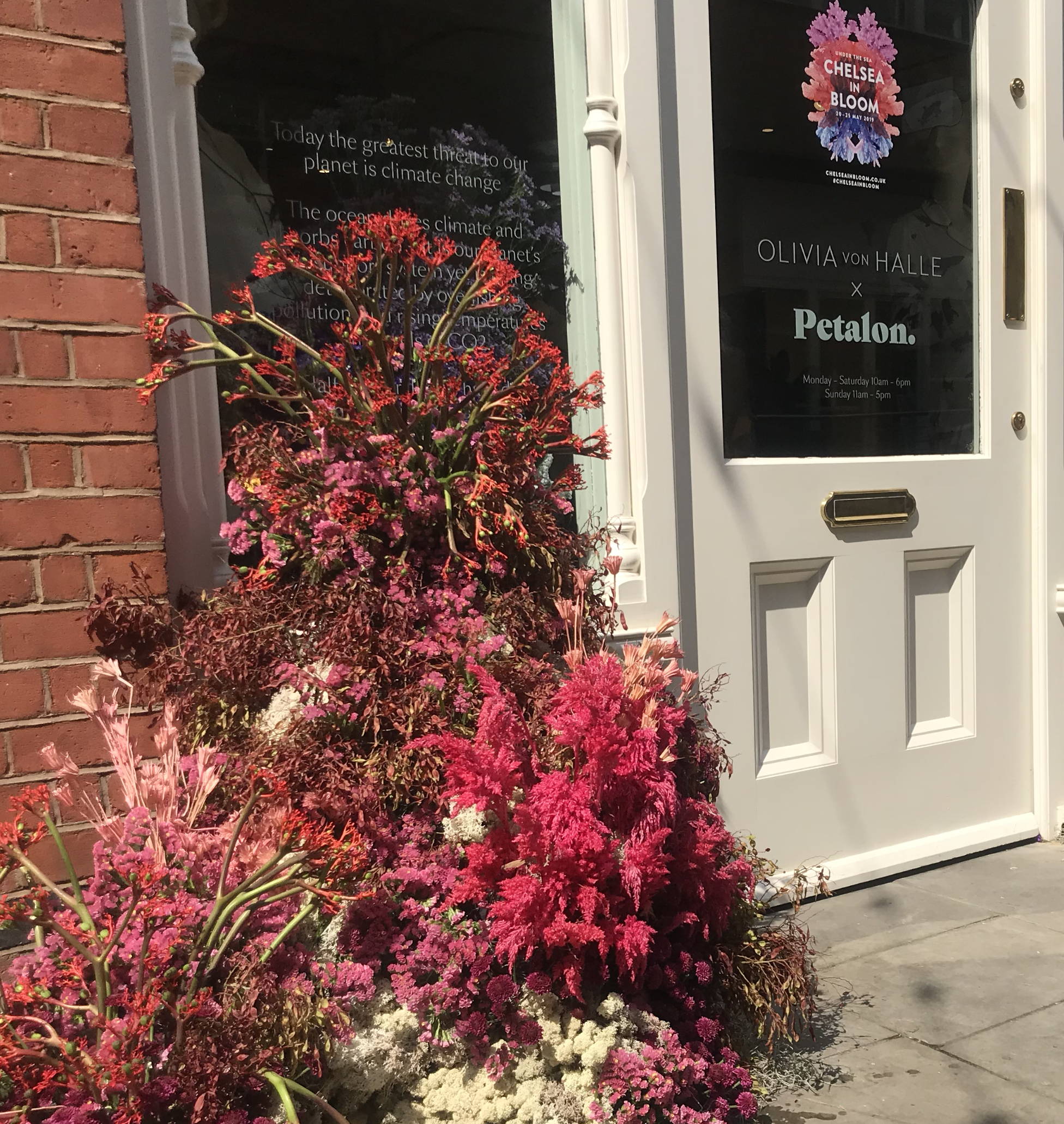 For this year's Chelsea in Bloom, Olivia von Halle has collaborated with London based florist Petalon to create an immersive floral display at their 190 Pavilion Road boutique that highlights the importance of ocean conservation. In support of the cause, Olivia von Halle will donate 10% of all profits made in-store between May 19th and May 26th to ocean protection charity, Project 0.
Designed to represent the damage being done to our oceans the floral installation reflects the state of our coral reefs which, once awash with colour, are slowly being bleached. ..The ocean drives climate and absorbs carbon - it is our planet's life support system yet is being deteriorated by overfishing, pollution, and rising temperatures and level of CO2. Half the coral reefs have died and pollution fills our seas..It's time to show the ocean some love..Support Project 0 in their quest to protect at least 30% of the ocean by 2030 as they inspire behavior change and raise new sources of money to fund the world's most pressing protection projects..They won't stop until there is zero left to do.
WANT MORE? FOLLOW THE STORY ON SOCIAL HERE. .
PLAN YOUR VISIT TO 190 PAVILION ROAD HERE